When: TBD
Where: Virtual
BlueScientific would like to invite you to the latest CAMECA online seminar, with following Q&A session. The topic is Atom Probe Tomography for Catalytic Applications, and will be presented by CAMECA APT Product Manager Robert Ulfig (detailed information below).
 
This event was successfully held for the Italian catalysis community (28 attendees), and will soon be delivered to German and French researchers. We hope to generate similar interest among UK catalysis scientists!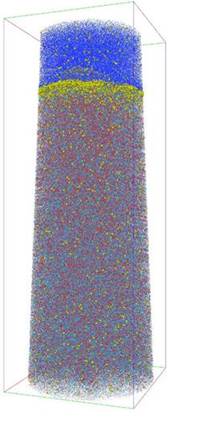 An Introduction to Atom Probe Tomography and Catalytic Applications
Atom Probe Tomography – 3D imaging mass spectrometry with sub-nanometer spatial resolution and isotopically sensitive mass resolution – has moved from a niche technique for metallurgical applications to a microscopy that is used synergistically over many materials. This seminar will introduce the technology of atom probe tomography and will highlight recent innovations in specimen handling, specimen preparation, data collection, and data analysis that allow quantitative analysis of a wide variety of materials.  An overview of recent work on cobalt, palladium, and aluminosilicate (zeolite) catalysts will be used to highlight the capabilities to quantify both light and heavy elements.
 
Robert M. Ulfig joined Imago (now CAMECA) in 2001 and initially led the development of the manufacturing process for the local electrode for the Local Electrode Atom Probe (LEAP®) systems.  Since  then  he has worked as Applications Lab Manager, Technical Sales Engineer, and now as CAMECA's Atom Probe Product Manager. Robert manages the APT worldwide customer training program. Robert previously worked as a Sr. Process Engineer at Advanced Micro Devices, and graduated from The University of Wisconsin-Madison with a Masters in Materials Science and Engineering.

For further information, and if you would like to receive an invitation, please contact Rossana Grilli, Cameca sales contact at BlueScientific (rossana.grilli@blue-scientific.com). The date is to be agreed with the attendees.