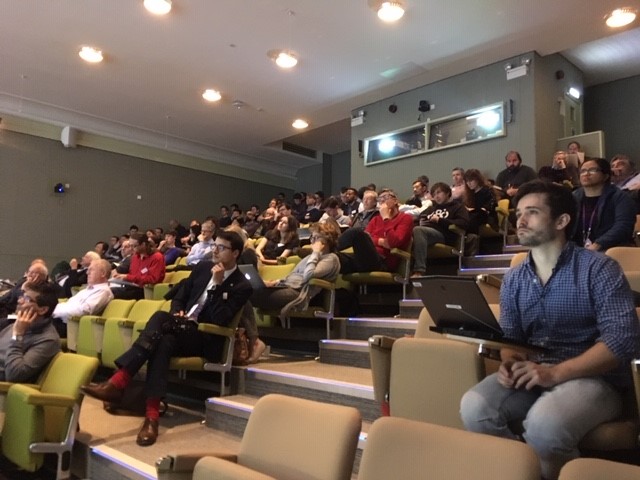 After careful consideration of the rapidly evolving situation with COVID-19 we decided it was best to postpone the UK Catalysis Hub summer conference that was due to take place in July.
Our conference will now take place on the 7th and 8th of December 2020. The Conference will take place on the Harwell Campus in Oxfordshire.

The conference will start at lunchtime on the 7th and the main conference will conclude at lunch on the 8th. There will be a dinner on the evening of the 7th of December.
The event will also include a poster session showcasing work from the Hub postdocs and the presentation of the JMT medal for Catalysis.
Details of how to get to the Conference can be found here. The Hub will provide a coach from the conference venue to Milton Hill House after the conference on the 7th December for the dinner (for those pre-booked). After the dinner attendees will need to arrange their own transport back to their accommodation.
Note: there is parking available in the Visitor Centre (building R112) car park. You will be directed there from reception. Please do not park in front of the reception building.
Click below to register for your free ticket or visit https://www.eventbrite.com/e/uk-catalysis-hub-conference-2020-tickets-93886068759:
---
Travel: For information and advice on travelling to the event regarding the Coronavirus COVID-19 please visit – https://ukcatalysishub.co.uk/advice-to-visitors-and-facility-users-to-stfc-sites-on-harwell-campus-regarding-the-coronavirus-covid19/
Accommodation:
Attendees need to organise their own accommodation. There are a limted number of places available at our on-site hostel, Ridgeway House, which is within walking distance of the conference venue. Please contact Ridgeway directly.
There are also several local hotels including:
As above, please contact the hotels directly to book​.