When: Tuesday 18th May, 15:00 GMT
Catalytically reversible reactions, including alkene metathesis and transfer hydrogenation, have had an enormous impact on the development of synthetic strategies for the synthesis of bioactive compounds and important materials. However, the vast majority of chemically catalysed processes are non-reversible. In contrast, many enzyme-catalysed processes are freely reversible and displacing the reaction equilibrium towards product formation is often achieved (both in Nature and synthetically) by performing cascade reactions, where the product of one biocatalytic step becomes the substrate/reactant for the next transformation. The reversible nature of enzymes means that they can be exploited for mediating reactions in either the forward or reverse direction, and this adds a significant level of flexibility to the development of (chemo)enzymatic routes.
In this talk, Elaine presents some of her group's recent efforts in biocatalytic cascade methodology and shows how this work has inspired them to explore new territories in the area of 'shuttle catalysis'.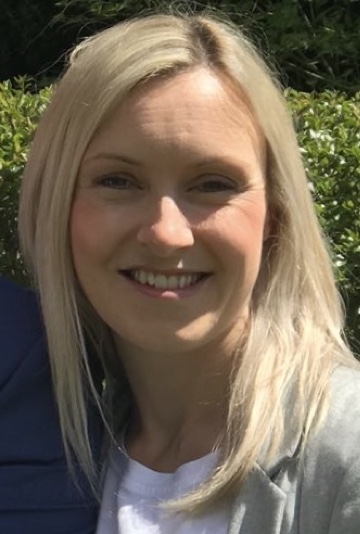 Elaine O'Reilly, University College Dublin, Ireland
Elaine completed her BSc and PhD at University College Dublin (UCD), before moving to the Manchester Institute of Biotechnology to work with Prof. Nicholas Turner and Prof. Sabine Flitsch. She began her independent career in 2014 at Manchester Metropolitan University and from 2015-2019, her research group was based in the School of Chemistry at the University of Nottingham. In 2019, Elaine moved to her current position as Associate Professor of Chemical Biology at University College Dublin, where her group are interested in the development of enzymes and biocatalytic methodology for synthetic applications.
Website: oreillyresearchgroup.com
Watch a recording of the webinar below: