Biocatalysis Theme highlights: Bio-based production of monomers for polymer synthesis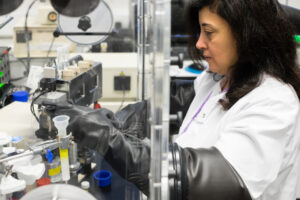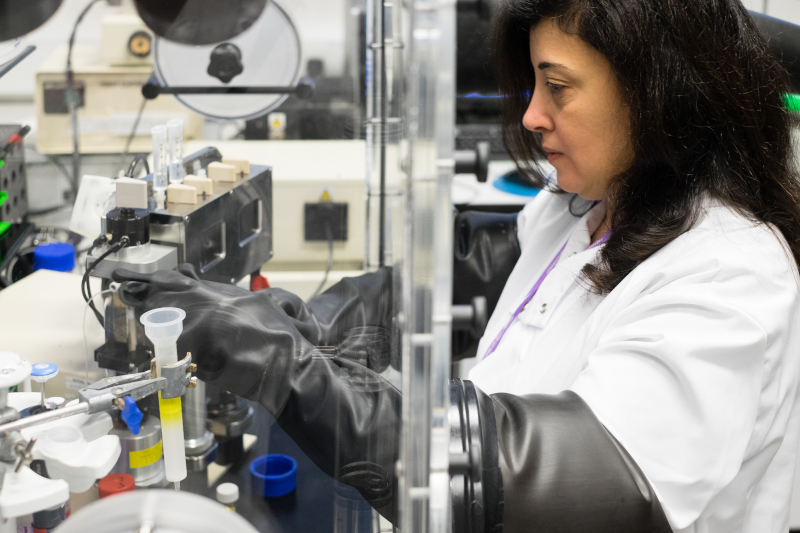 The Biocatalysis Theme of the Catalysis Hub is now underway with five core projects which address a range of contemporary themes in biocatalysis, namely (i) computational modeling and mechanistic studies of enzymes; (ii) intergration of chemo- and bio-catalytic reactions; (iii) application of flow systems to biocatalysis; (iv) the discovery of biocatalysts with novel reaction chemistry; (v) microscale process development in biocatalysis.
One exciting new project which began last year is Bio-based production of monomers for polymer synthesis. Researchers funded by the UK Catalysis Hub, including Professor Nigel Scrutton from the Manchester Institute of Biotechnology, The University of Manchester and Professor Adrian Mulholland, University of Bristol have used a combined computational and experimental biocatalysis approach to exploit the bio-based production of monomers (from renewable substrates) as sustainable building blocks for polymer synthesis. Targeted polymers are thermoplastic elastomers and components of pressure sensitive adhesives.
The research started initially by designing biocatalysts through exploring the use of specific enzymes to generate the monomers of interest and screening enzyme variants for improved activity and selectivity. The study also investigated the regio-selectivity of the employed enzymes and switched successfully the regio-selectivity to the desired monomers production.
Engineered Escherichia coli cells producing the targeted enzymes were employed and biotransformation reactions using cell free extracts (CFE) were performed to generate the monomers. Targeted monomers were produced at laboratory-scale and subjected to polymerisation with success in producing one recognised polymer so far. This research is also carried out with the support of Professor Stephen Yeates (Manchester Polymer Chemistry Group). New bio-based monomers were also developed with the potential of generating new polymers. The complementary skills and experiences of the multidisciplinary project team in Bristol and Manchester will continue to move this forward towards sustainable routes to existing and new polymers.
"Biocatalysis has the potential to transform polymer production by allowing access to novel monomers with improved performance and functionality from sustainable feedstocks. The complementary teams from Manchester and Bristol provide the multidisciplinary expertise required to continue to drive the field forward." ~ Professor Nigel Scrutton
"There is currently considerable interest in the development of sustainable approaches to biopolymer production, particularly using engineered biocatalysts. This collaboration between Bristol and Manchester brings together computational and experimental expertise from the two groups to develop novel solutions for monomer production using biocatalysis. The Catalysis Hub provides the perfect environment for tackling these type of problems." ~ Professor Nicholas Turner
Author:
Dr Hanan Messiha, Molecular Enzymology Group, Manchester Institute of Biotechnology, The University of Manchester