We develop new porous materials based upon metal-organic frameworks and zeolites for applications in clean-air technology, catalysis, biomass conversion, separation and conductivity. Our key research interest is to investigate the host-guest binding underpinning their property and catalytic activity using state-of-the-art structural and dynamic studies by synchrotron X-ray diffraction, spectroscopy and neutron scattering, combined with modelling.
Porous materials containing nanosized cavities (1-20 nm), the walls of which are decorated with designed active sites, can form unique functional platforms to study and re-define the chemistry and reactivity of small molecules within the confined space. Research in our group involves design, synthesis and characterisation of the materials, and more importantly, the structural and dynamic studies at National Facilities to understand their materials function at a molecular level. Recent finding includes the discovery of catalytic origins for a range of important biomass conversions, and a series of new metal-organic frameworks showing emerging properties for the clean-up of air pollutants, such as SO2 and NOx.1-9
References
Chem. Soc. Rev. 2021, 50, 11270-11292, DOI: https://doi.org/10.1039/D1CS00039J
Nat. Rev. Chem. 2019, 3, 108-118.
J. Am. Chem. Soc. 2021, 143, 10977-10985.
Nat. Commun. 2021, 12, 3583.
Nat. Commun. 2021, 21, 822.
Science 2020, 368, 1002-1006.
Nat. Mater. 2020, 19, 86-93.
Nat. Chem. 2019, 11, 1085-1090.
Unpublished results.
Biography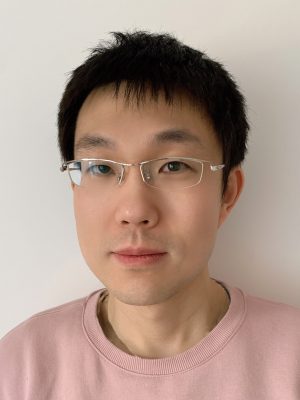 Sihai Yang received his BSc in Chemistry from Peking University (2007), and PhD in Inorganic Chemistry from the University of Nottingham (2011). He has been awarded the Dorothy Hodgkin Postgraduate Award in 2007, the EPSRC PhD Plus Fellowship in 2010, the Leverhulme Trust Early Career Fellowship in 2011, and the Nottingham Research Fellowship in 2013. In 2015, he moved to the Department of Chemistry at the University of Manchester and is currently a Reader.
Department of Chemistry, University of Manchester, Manchester, UK.
E-mail: Sihai.Yang@manchester.ac.uk