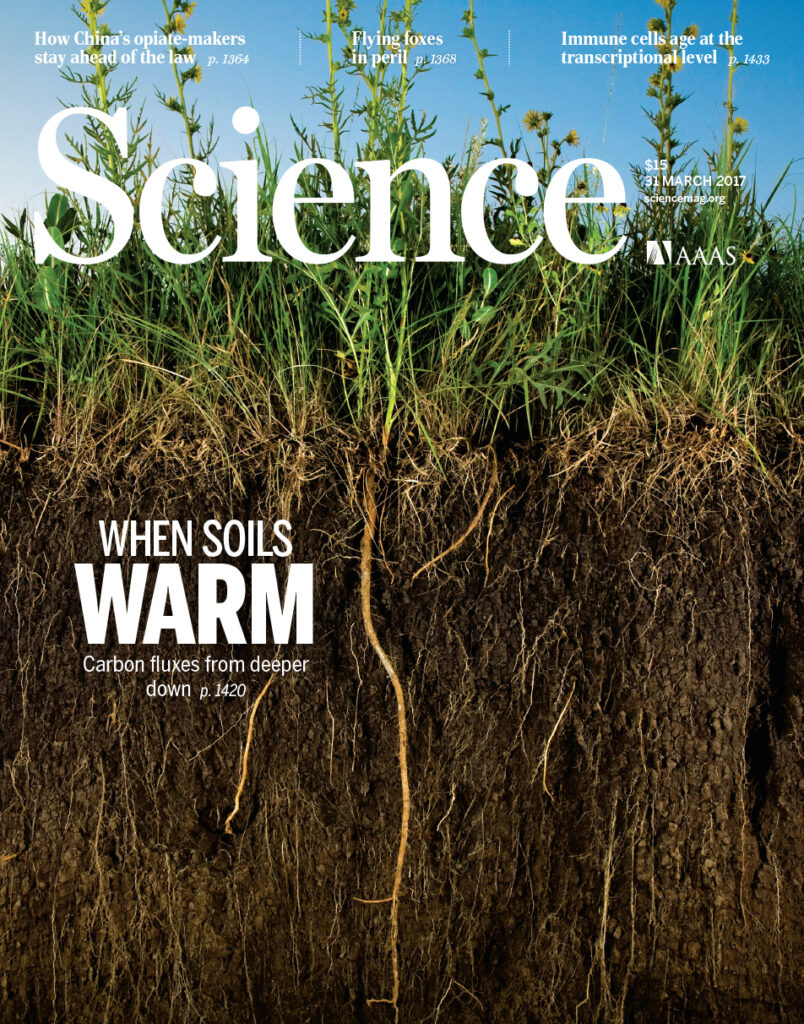 An article was published in Science magazine co-authored by a number of UK Catalysis Hub researchers, academics and collaborators. The article's lead author is Grazia Malta of the Cardiff Catalysis Institute at Cardiff University who was supervised by Professor Graham J. Hutchings. Many UK Catalysis Hub researchers and professors were involved in the project from across the UK.
Authors included: Grazia Malta1, Simon A. Kondrat1, Simon J. Freakley1, Catherine J. Davies1, Li Lu2, Simon Dawson1, Adam Thetford3,4, Emma K. Gibson3,4, David J. Morgan1, Wilm Jones3, Peter P. Wells3,4,5,6, Peter Johnston7, C. Richard A. Catlow1,3,4, Christopher J. Kiely2, Graham J. Hutchings1,*
The article titled, "Identification of single-site gold catalysis in acetylene hydrochlorination" was published in Science, 2017, Vol 355, Issue 6332, Pages. 1399-1403, DOI: 10.1126/science.aal3439.
Production of polymer feedstocks
Their work was based around finding an alternative to mercuric chloride catalysts used in the creation of polymer feedstock.
The creation of vinyl chloride is essential to the production of polymer feedstocks used in many industrial processes. Everything from piping, tubing, plastics, resins, fibers, elastomers, lubricants, and gels amongst many other products.
Mercuric chloride supported on carbon has been widely used as a catalyst in the creation of vinyl chloride.
"Sixty percent of all the mercury that is mined goes into making this mercury catalyst. It's just not sustainable." – Professor Graham Hutchings
Mercury also causes environmental pollution. Mercury is ranked third by the US Government Agency for Toxic Substances and Disease Registry of the most toxic elements or substances on the planet to arsenic and lead that continues to be dumped into our waterways and soil, spilled into our atmosphere, and consumed in our food and water. [1]
Gold as an alternative catalyst
Professor Graham Hutchings spent decades studying gold as an alternative catalyst and this project built upon his earlier work.
The work was also made possible by UK Catalysis Hub researchers with specialised expertise coming together with other groups to address the problem. Experiments were carried out at the B18 beamline in the Diamond Light Source synchrotron by a number of scientists including; Simon J. Freakley, Emma K. Gibson, Wilm Jones, Simon A. Kondrat, Grazia Malta and Peter P. Wells.
The article focusses on the key question which came up during the project, "What is the nature of the active gold species under acetylene hydrochlorination reaction conditions?" and reports on that work done to investigate it.
Quote from the article:
"We have now performed in situ x-ray absorption fine structure (XAFS) experiments to definitively show that the active catalyst for acetylene hydrochlorination predominantly comprises Au(I) (Gold -1 electron) isolated cationic species analogous with the single-site homogeneous catalysis afforded by Au(I) complexes."
Read the article
A link to the article can be found at http://science.sciencemag.org/content/355/6332/1399
Affiliations:
Cardiff Catalysis Institute, School of Chemistry, Cardiff University, Main Building, Park Place, Cardiff CF10 3AT, UK.
Department of Materials Science and Engineering, Lehigh University, 5 East Packer Avenue, Bethlehem, PA 18015, USA.
UK Catalysis Hub, Research Complex at Harwell, Rutherford Appleton Laboratory (RAL), Oxford OX11 0FA, UK.
Kathleen Lonsdale Building, Department of Chemistry, University College London, Gordon Street, London WC1H 0AJ, UK.
School of Chemistry, University of Southampton, Southampton SO17 1BJ, UK.
Diamond Light Source, Harwell Science and Innovation Campus, Chilton, Didcot OX11 0DE, UK.
Process Technologies, Johnson Matthey PLC, Billingham TS23 1LB, UK.
*Corresponding author. Email: hutch@cf.ac.uk
References:
US Department of Health and Human Services, Public Health Service. Toxicological profile for mercury. Atlanta: US Department of Health and Human Services; 1999. pp. 1–600.