The translation of catalysts created in academics to industrial end-users remains challenging due to a lack of understanding about the influence of catalyst characteristics on the whole process and vice versa. Considerable resources are consumed in the discovery, development, and application of catalysts, and it is critical to evaluate the efficiency with which this is done. The classic catalyst design technique is frequently founded on serendipitous findings. The issue is that comparatively few catalysts are commercially available, and replicating research lab-scale data on an actual plant can be difficult. Additionally, the complexity of the chemical systems considered in the industry is far more substantial, and given the scale and duration of production, the industrial process is far more demanding in terms of productivity, uniformity, and lifetime required, all of which have an influence on the estimated product cost, performance, and the overall sustainability of the process. Furthermore, even minor modifications to the catalyst might drastically affect the design of the downstream separation system. For these reasons, catalyst development is time-consuming with a linear process that yields only incremental advancements via screening, mechanistic and process understanding. Even the catalyst with the "optimal" lab-scale performance (e.g., high activity and stability) may never see use in the industry since the exact process necessary for its implementation may not be financially appealing. Catalysis research is a multi-faceted pursuit. We can address the inadequacies in catalyst development routines highlighted above by establishing an in silico methodology based on the integration of catalyst and catalytic process design to evaluate and optimise the use of a specified catalyst on the overall process flowsheet using the latest advancements in process systems engineering. Given the enormous effort involved in lab-scale catalyst development, this session will focus on the interaction between process and catalyst design, the methodologies available, and the need to direct research and development resources toward more economically feasible catalyst candidates.
Click below to watch a recording of the presentation:
Biography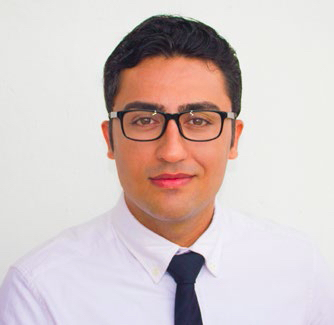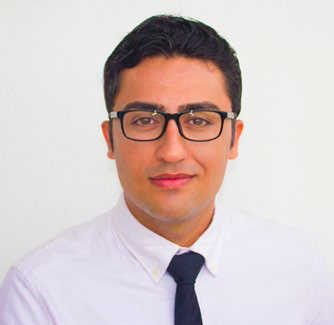 Dr. Reza Abbasi is currently a Research Associate at UCL and is working on a UK Catalysis Hub funded project on a process systems engineering approach towards catalytic process design in collaboration with a group of scientists from UCL, UK Catalysis Hub, University of Leeds, University of Durham, and Johnson Matthey. He is a part of the UK Catalysis Hub, as a member of the optimising, predicting, and designing new catalysts theme based at both UCL and the Research Complex at Harwell (RCaH). Reza received his Ph.D. in chemical engineering from the University of Malaya in 2019 for his dissertation on dynamic process modelling and intelligent control of ethylene polymerization in fluidized bed reactors. His research interests include all aspects of process systems engineering (PSE), including process design, modelling, optimisation, and control.