Congratulations to Prof. Charlotte Williams (Oxford) for being elected a Fellow of the Royal Society this year for her contributions to sustainable polymer chemistry and catalysis.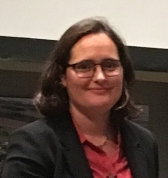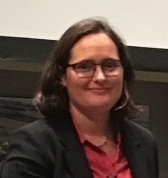 "I am delighted and honoured to be elected to the Royal Society. All my research is conducted within teams and I sincerely thank and acknowledge the hard-work, inspiration and collaboration with all my postgraduate students, postdoctoral researchers, academic and industrial collaborators, both past and present."

~ Prof. Charlotte Williams
You can read more at https://www.trinity.ox.ac.uk/news/charlotte-williams-elected-frs
She joins 60 outstanding scientists from all over the globe who have joined the Royal Society as Fellows and Foreign Members. The distinguished group of scientists consists of 52 Fellows, 10 Foreign Members and one Honorary Fellow and were all selected for their exceptional contributions to science. The full list of Fellows is at https://royalsociety.org/news/2021/05/new-fellows-announcement-2021/?utm_source=twitter&utm_medium=social&utm_campaign=rs-social-new-fellows-announcement-2021
Charlotte received the Sir John Meurig Thomas Medal from the UK Catalysis Hub in 2017 and is a member of the Management Group for the UK Catalysis Hub.