Zeolites are essential catalysts in a range of important current processes, including petrochemical refining, automobile emissions reduction and fine chemicals synthesis, and much pioneering research was performed by JMT in understanding them. Their performance relates closely to their structure in a unique way, because active sites distributed throughout the catalyst particles are defined in large part by their crystal structure. I will give recent examples of our work where the syntheses of novel catalytic framework materials, from zeolites to MOFs, can be designed for target reactions and successfully prepared. Furthermore, for these near-'single site heterogeneous catalysts', a term coined by JMT, operando spectroscopic studies can be interpreted with confidence, and I will discuss our recent micro-spectroscopic FTIR studies of the methanol-to-olefin reaction over industrially-relevant zeolites.
Watch a recording of the presentation below:
Biography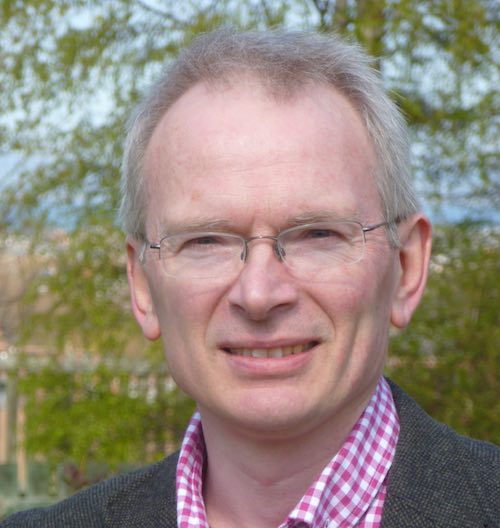 Paul Wright has been on the Chemistry staff at St Andrews since 1994 and professor since 2010, after completing his PhD with Sir John Meurig Thomas at Cambridge and working with him at the Royal Institution in London as Research Fellow and Assistant Director. PAW's research focuses on the synthesis and structure of porous solids, including new zeolites and MOFs, and the investigation of their applications in heterogeneous catalysis, gas separation and carbon capture. This requires detailed structural characterisation techniques beyond single crystal X-ray diffraction, including via powder diffraction, solid-state NMR, IR, porosimetry and molecular modelling. He has increasingly collaborated with industry and he is currently a Royal Society Industrial Fellow with Johnson Matthey.